Rebekah Dohrman, Of Counsel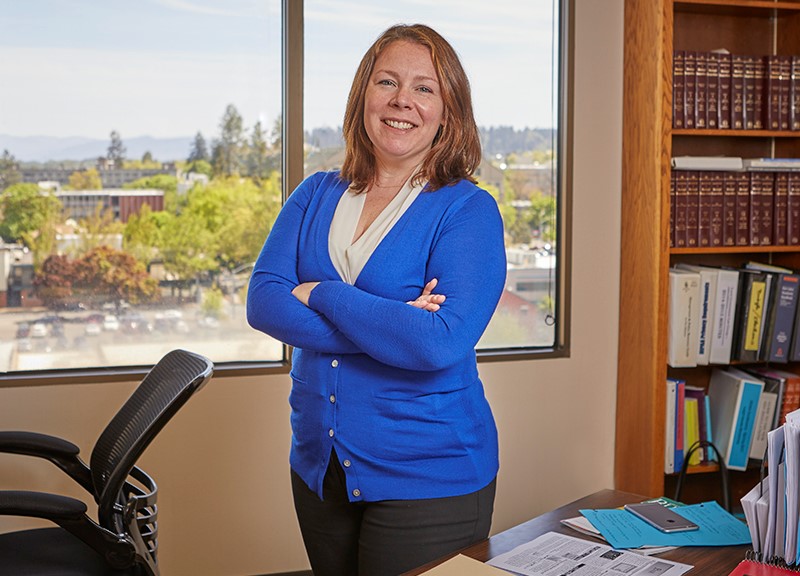 Education:
Master of Community and Regional Planning, University of Oregon (2010) Juris Doctor, Thomas M. Cooley Law School (2005) Bachelor of Arts in Political Science and Spanish, Indiana University (2001)
Practice Areas
Government Law
Land Use
Community Development
Urban Renewal
Professional:
In addition to general municipal law matters, Rebekah focuses on land use and community development. She served as a Assistant General Counsel for the League of Oregon Cities where she focused on telecommunications and general municipal law. Rebekah also served as a Development Analyst and Land Use Planner for the City of Eugene working on business loans, urban renewal plan amendments, tax exemption programs, affordable housing development, real estate transactions, and current planning. Most recently, Rebekah operated a solo law practice focusing on real estate, land use, and property tax matters. Before moving to Oregon, Rebekah worked in commercial real estate in Indianapolis.
Personal:
Between undergrad and law school, Rebekah was an AmeriCorps volunteer for Indiana Legal Services' Migrant Farmworker and Hispanic Law Programs. She has been a law clerk for the Indiana Court of Appeals and the Oregon Land Use Board of Appeals. Rebekah regularly contributes short summaries of orders and opinions of the Land Use Board of Appeals to the Oregon State Bar's Real Estate and Land Use Digest. She is an active member of the Lane County Women Lawyers Steering Committee. In 2016, Rebekah earned certification from the American Institute of Certified Planners (AICP). Rebekah is a former Board Member of the Oregon Chapter of the American Planning Association (OAPA) and an active member of OAPA's Legislative and Policy Advisory Committee (LPAC). Rebekah enjoys film, fiction, music, cooking, and travel. Rebekah and her husband, John, have one daughter, Wilhelmina, and a labradoodle, Lulu.